**Please note, the information provided below was for our 2020 Summer Camp program.**
Little Tykes Camp 2020 (Ages 3-5)
A summer at Cortelyou Day Camp always promises to be a summer filled with fun and excitement. Our Little Tykes Program is designed for our youngest campers. Each summer, our little tykes camp revolves around a specific theme. This year our theme is the World of Eric Carle through his children's books. Our program provides an academic boost for the upcoming school year and give our campers an academic advantage. Our Summer Camp runs from June 29th through August 21st, 2020. On in-house days, children will participate in arts & crafts activities, cooking, dancing, learning centers, neighborhood walks and so much more. On trip days, children ages 4 & 5 will explore different places of interest throughout New York City while children age 3 will have on-site trips. We provide our campers with a high quality camp experience, which helps them to build character, body and mind.
* Children must be potty-trained & capable of following directives to participate in Little Tykes Camp.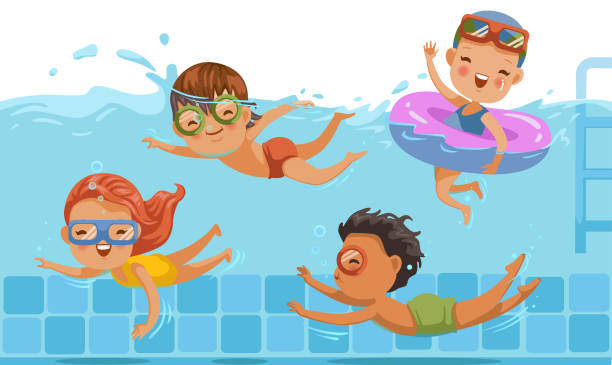 Little Tykes Swim Academy is a NEW program this year. It is an introductory swim program that acclimates our younger campers with water safety and allows them to feel comfortable in the water. This program is for children ages four and five years old that have limited experience in the water. Goals include blowing bubbles, head immersion, jumping in and climbing out of water, back and front float with help, freestyle and back kick with help and basics of swimming strokes.
*Limited slots are available. There is a programming fee for the Academy - in addition to the weekly fee.
At Cortelyou Day Camp, our camp hours of operation are from 7am to 6pm. Door-to-door transportation service is available for a fee. All meals are included, and vegetarian options are available. All campers are transported by Chartered Yellow busses for camp trips. Upon registration, campers receive (2) two T-shirts, a water bottle and a book bag while supplies last. Additional shirts are available for purchase.
For More Information, please review our Camp Application and attend a Camp Orientation. Any additional questions, please do not hesitate to contact us at 718-282-6077.
Little Tykes Summer Camp Application 2020
CACFP Meal Form & Instructions (part of the above application)
Little Tykes Health Forms (part of the above application)
Our camp is licensed by the New York City Department of Health and Mental Hygiene and is inspected twice yearly. The inspection reports are filed at the Bureau of Food Safety and Community Sanitation.